FRAMING | RESTORATION | CONSULTING | MURAL

Galleria d'Arte will beautifully frame your own work of art, your family portrait, your child's masterpiece, or your special selection from our fine art collection in an outstanding, eye catching surround!

Our art consultants pride themselves in being artists with a discriminating eye and are experts in Conservation and Archival framing. These techniques are essential when framing objects of monetary or sentimental value.

We have maintained the highest standards of archival and conservation to frame innumerable works on paper, as well as the more unusual: a kimono, a hockey stick, a guitar, a sheriff's shield, cans of chewing tobacco, and important medals of war.

Click on any image here to enlarge and see additional examples of our ability to beautify and frame your valued objects.

We look forward to helping you preserve your precious works for the future!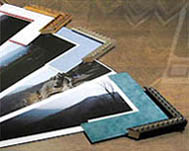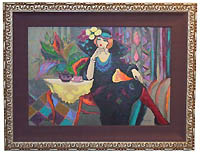 CLICK ANY IMAGE TO SEE MORE FRAMING SAMPLES